In My Mailbox is a weekly meme hosted by The Story Siren
, which allows bloggers to share what books they've borrowed, received in the mail or bought in the past week.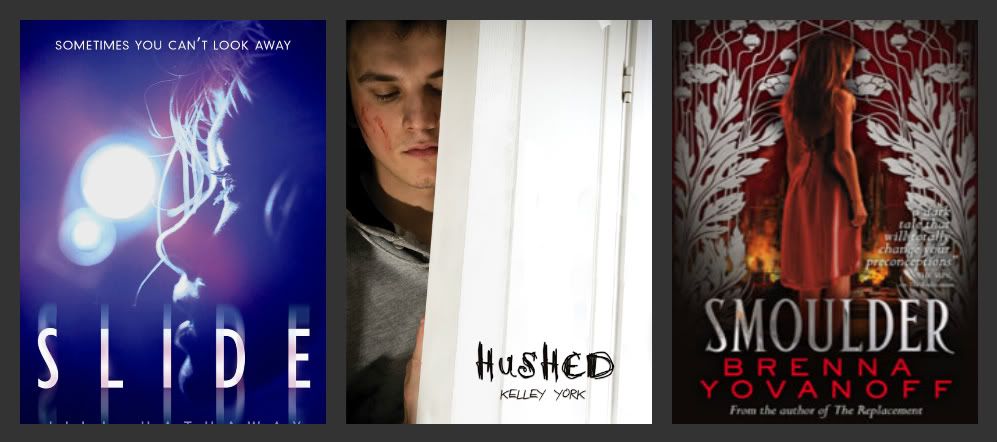 Publishers:
Demons? Angels? DEFINITELY EXCITED TO READ THIS! I love the cover as well <3 I haven't read The Replacement, so I've no idea what Yovanoff's writing's like, but I'm looking forward to finding out!
Netgalley:
Slide by Jill Hathaway (Thank you HarperCollins Aus.!)
This one sounds really interesting! The main character can apparently 'slide' into somebody else's mind and experience the world from their point of view! So excited to read this <#
Hushed by Kelley York (Thank you Entangled Publishing!)
This sounds like a dark, deep & unforgettable book! & from reading a lot of reviews, definitely heart-wrenching as well! Can't wait to read this!
So, that's all I got this week :)
What did you receive in your mailbox?