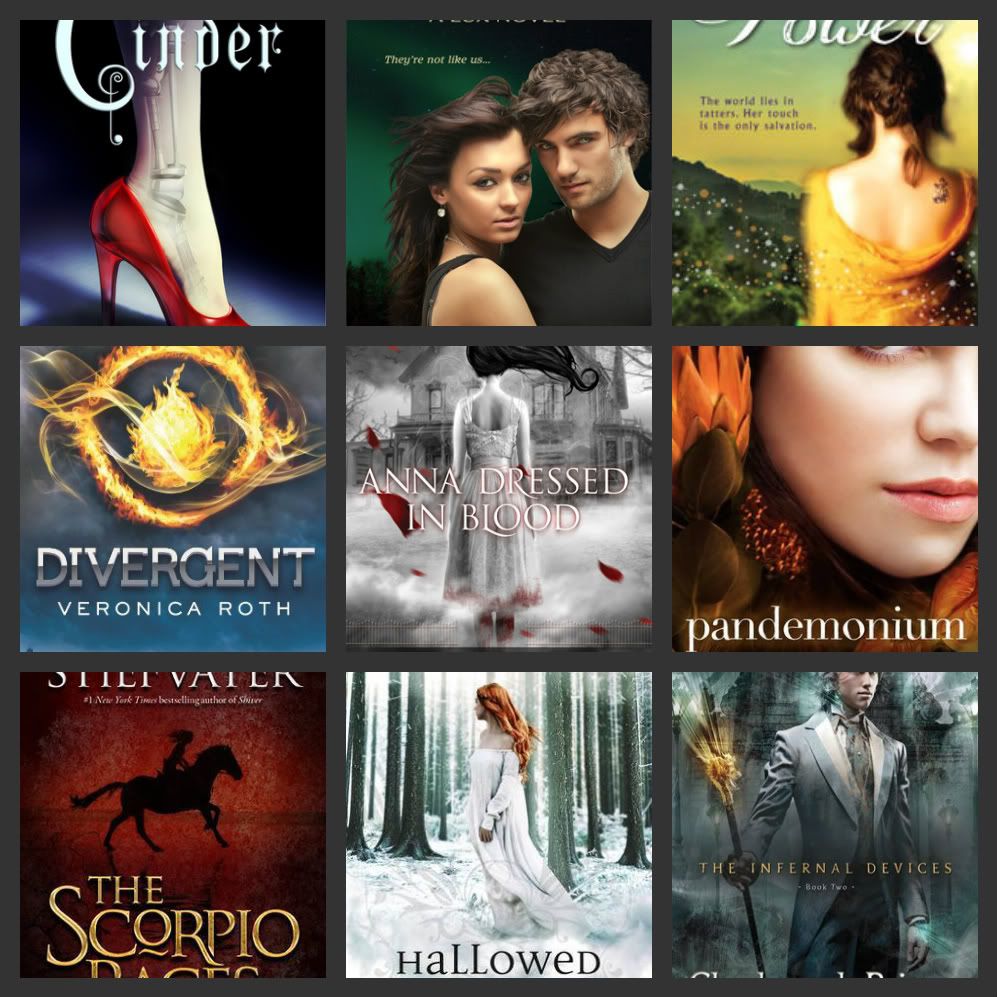 Signed paperback of Clockwork Prince to match my copy of Clockwork Angel (since it's also signed :D)
Hallowed by Cyn
thia Hand - sooo...I might not have liked Unearthly, but the cover is GORGEOUS! I definitely have to own a copy to gaze lovingly at the cover all day <3 [let's hope there'll be a hugeee discount after Christmas!]
Hardcover of Scorpio Races by Maggie Stiefvater - I LOVE the hardcover! AND everyone's been raving about it, so I definitely have to read it soon :D

PANDEMONIUM by Lauren Oliver! - I just finished Delirium, and am currently in a state of depression! I.NEED.THIS.NOW. I'll die if I have to wait another 4 months!!

Anna dressed in Blood by Kendare Blake - ooohhh HORROR! I haven't read a horror book in AGES. [Not that I'm complaining since I seriously cannot stomach scary stories!] But, I'd still like to read it :)

um...the VA series by Richelle Mead? In hardcover too? PRETTY PLEASE <3 I've read the entire series, and LOVED IT. Now, I just need to collect the first 5 books!

Divergent by Veronica Roth - I absolutely adore this one! Definitely one of my 2011 favourites! Now I just need my own copy!

Touch of Power by Maria V. Snyder- this one's been out in Australia for a week already... (I think). I saw it the other day, but managed to control myself, so I didn't buy it.

Obsidian by Jennifer L. Armentrout - Seriously, is there anyone on this planet who's read this book, and doesn't like it? I'll definitely have to get to this soon!

Cinder by Marissa Meyer - The finished copy only just recently arrived at Penguin AU. headquarters :) [yes, I'm a stalker] So, if Santa could pretty please break into Penguin's office and steal this for me...?
What about you? Any books you hope Santa will bring for Christmas? :D