Top 10 Book Boyfriends of 2011
*Note: In NO particular order!
Alex
from
Hunting Lila
Alexxxxx <3 That sexy beast!
Ash
from
The Iron Knight
ASH. My Ice Prince! After everything he's willing to do; going to the End of the World, going through all those impossible trials just to claim a soul in order to be with Meghan, how can you NOT fall in love with him!??!
Adam
from
Shatter Me
He's kind-hearted, incredibly protective and most of all, he truly loves Juliette!
Kenji
from
Shatter Me
KENJIIIII <3 Man, I loved him in Shatter Me! I'll never get sick of his sarcasm and witty comebacks!! Oh, and I love his SPECTACULAR face :D
Adrian
from
Bloodlines
OMG. Does anyone NOT like Adrian?!?! I loved Dimitri in VA but Adrian definitely proved himself worthy of my respect and love in Bloodlines!
Four
from
Divergent
FOUR!!! So strong, and loving and considerate and understanding and and.....HE'S PERFECT <3
Perry
from
Under the Never Sky
PERRRRYYYYYY <333 He's so kindhearted and loyal, always taking care of those around him and willing to risk his life for those he loves.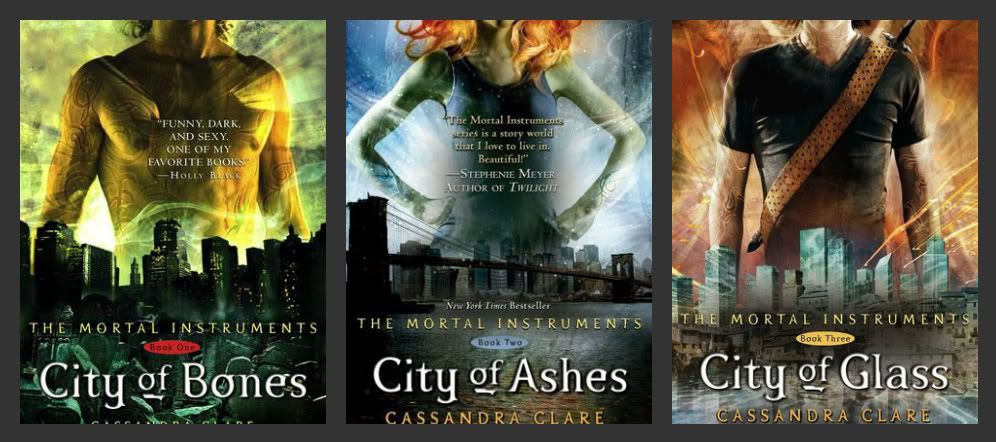 Jace
from
The Mortal Instruments
I fell in love with Jace the first time he appeared in City of Bones! He's so arrogant and sarcastic and gives off this I'm-better-than-you aura that one can't help but LOVE.
Will
from
Angelfire
Oh, Will! I loved how he was so faithful and protective of Ellie! He's been her guardian/protector for centuries and never once has he neglected his duty. <3
St. Clair
from
Anna and the French Kiss
He's half British and half French. He has an English accent. He's funny. He loves Anna. And his only flaw is his height. <3 AHHHH ST CLAIR!!
Honourable Mentions:
Alex (Delirium), Alex (Fateful), Ivan (Mammon), Tristen (Crave), Cricket (Lola and the Boy Next Door), Rodden (Blood Song), Archer (Hex Hall), Patch (Silence), Dimitri (VA), Jem (Clockwork Angel/Prince), Will (Clockwork Angel/Prince), Peeta (Hunger Games), Kai(Dark Seeker), Roar (Under the Never Sky), Luc(Personal Demons), Puck (Iron Fey series)
What about you? Who are your 2011 book boyfriends? :D